Intelligent, smart load monitoring.
Smaller package allows for leaner, lighter equipment.
99% reduction in power required to turn on.
Arc-free switching creates safer and more reliable equipment.
Control and protect billions of critical assets across markets with the intelligence and efficiency of the Ideal Switch.
Industrial Automation
Optimizing manufacturing lines
Robotics controls
Factory power distribution
Monitoring plant safety
Buildings
Solar and energy storage
HVAC and appliance controls
Lighting/smart plug/GFCI
Commercial and residential microgrids
Transportation
eMobility (EV, eBike)
Battery management
Advanced avionics
Marine and Rail
Electrical Infrastructure
Power grid
LV switchgear
Datacenter power distribution
Communications equipment power distribution
CASE IN POINT:
Buildings
Some of the switches found in buildings: ceiling fan motor regulators, smart switches, smart outlets, miniature circuit breakers, molded case circuit breakers, air circuit breakers, HVAC, and transfer switches.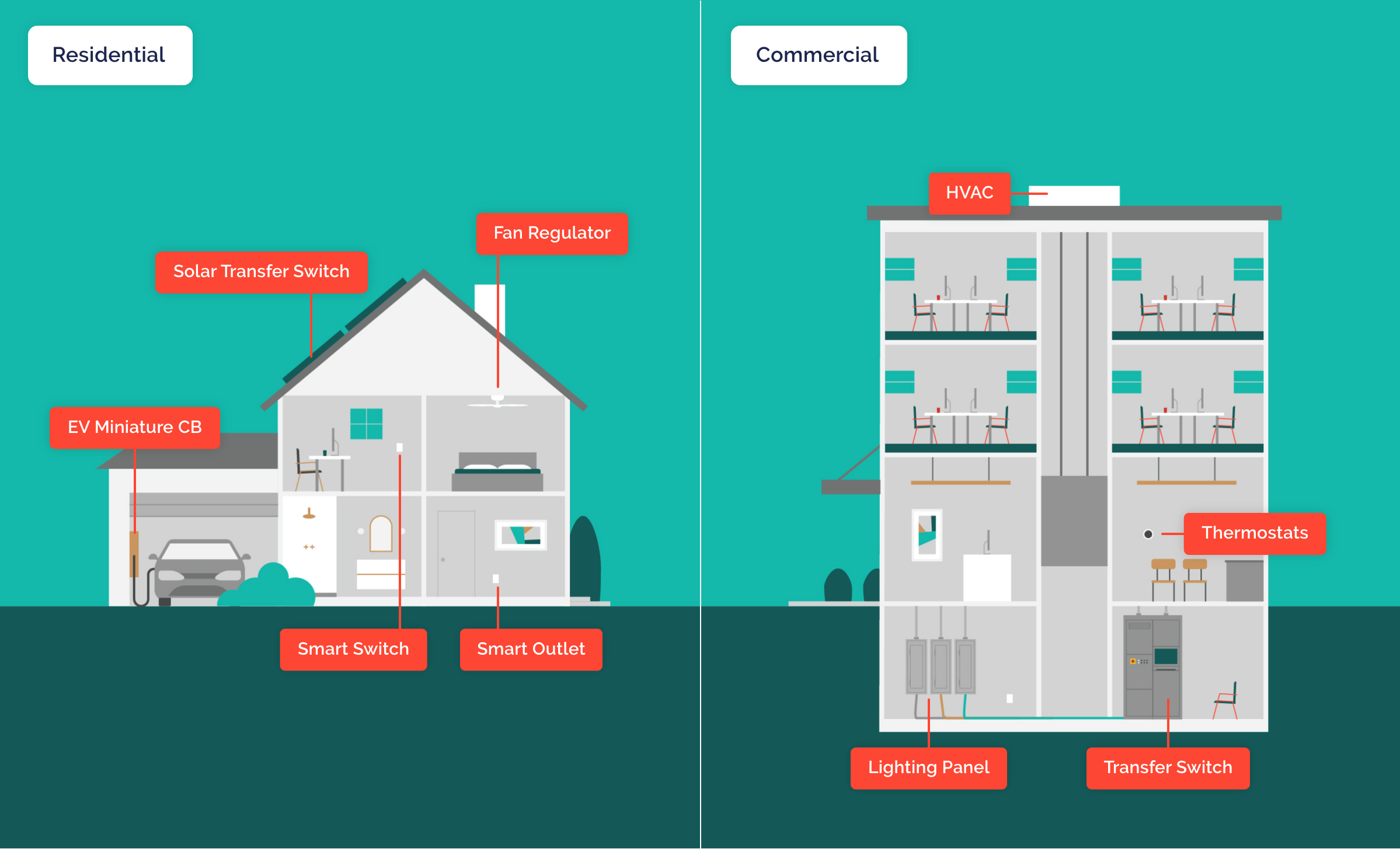 IMPACT:
Small devices,
huge savings
Smart lights, switches and outlets are needed to enable various energy management schemes. Passive toggle switches, receptacles and lights will need to be replaced with remotely switched designs.
CONVENTIONAL SMART OUTLET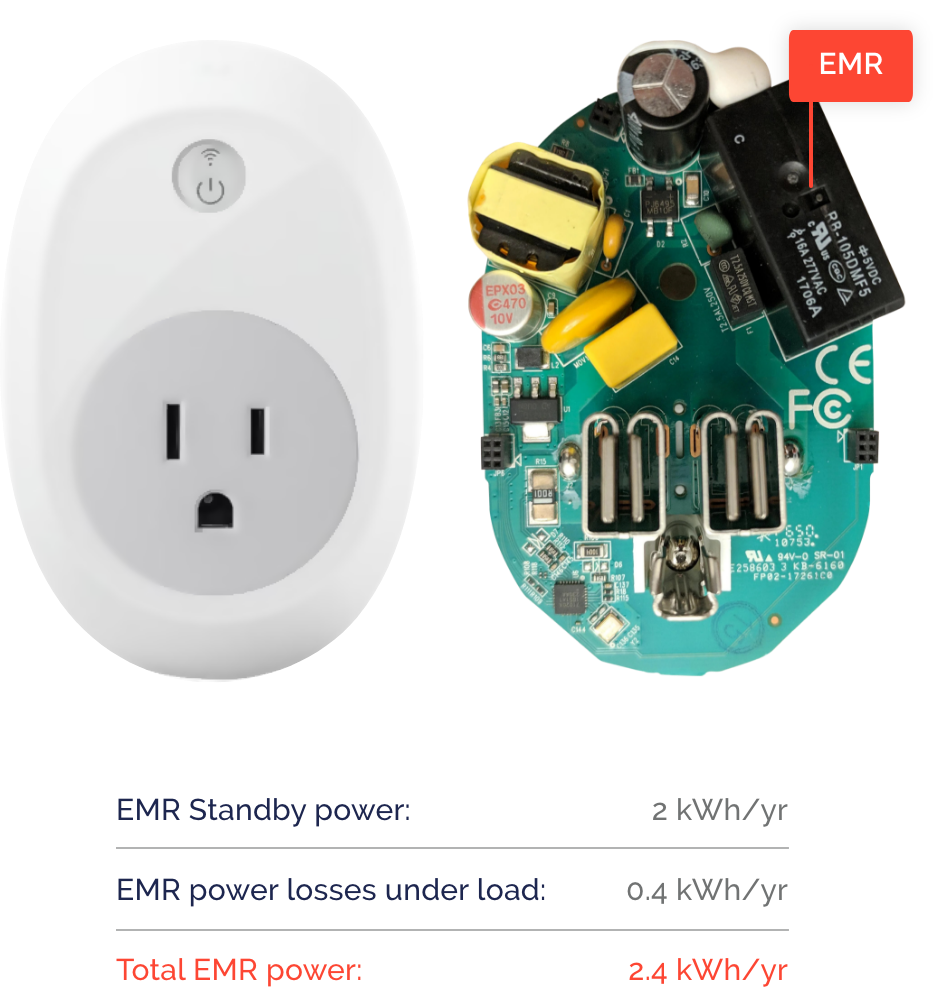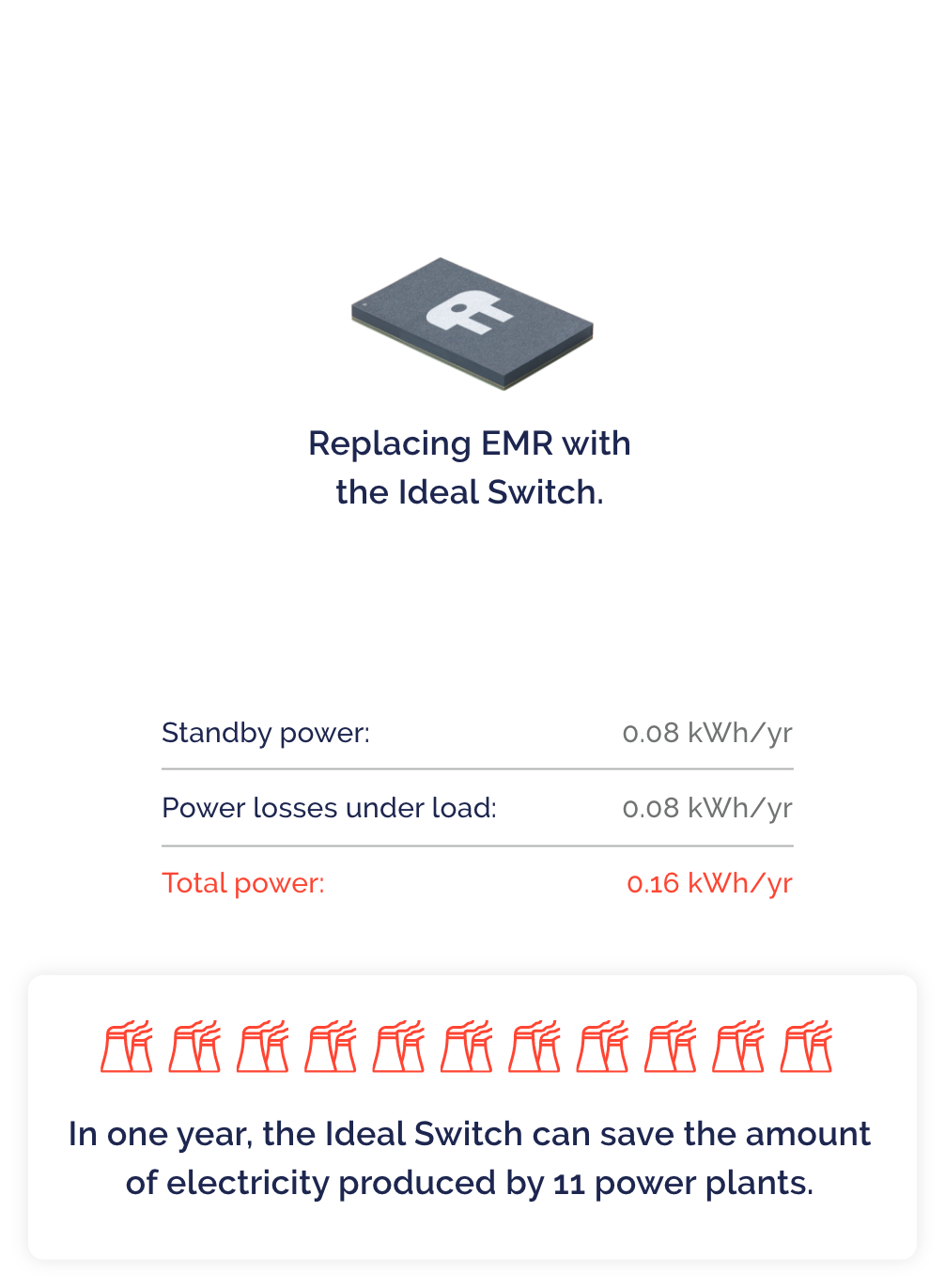 Estimated 20B outlets in the US. At 2.4kWh each, that's a total of 40B kWh annually. One coal-fired power plant produces 3.5B kWh annually.
CONVENTIONAL FAN REGULATOR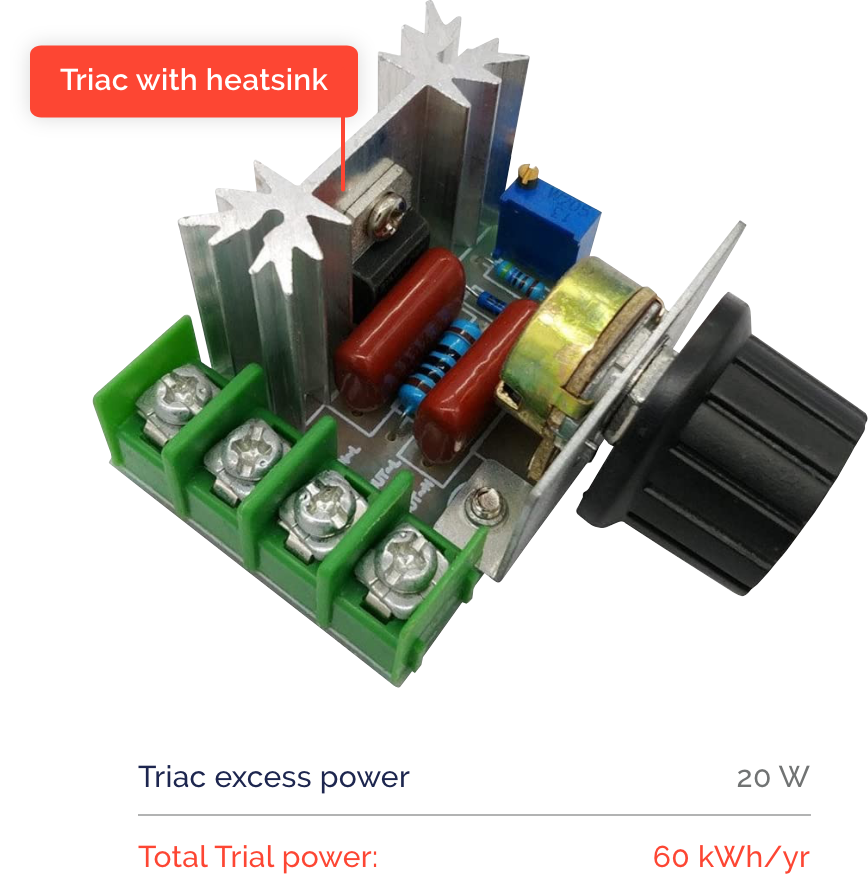 *Based on operating the fan 8 hours a day 365 days a year.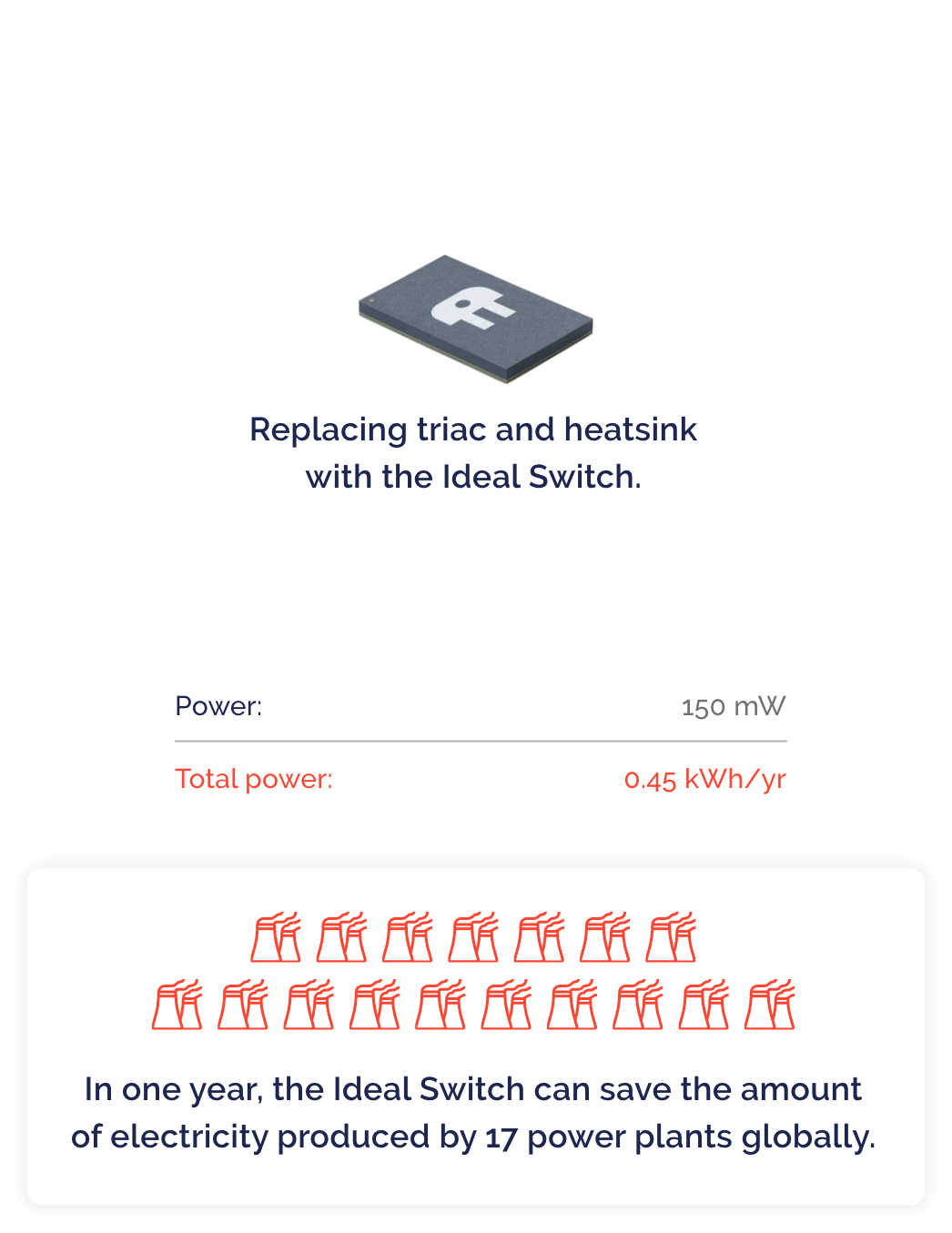 Estimated 1B ceiling fans worldwide. At 60 kWh each, that's a total of 60 B kWh annually. One coal-fired power plant produces 3.5 B kWh annually.
CASE IN POINT:
Factories
Factory infrastructure and equipment are full of switches. As many as 8 billion relays are sold to factories each year. The quicker, smaller, and more reliable Ideal Switch has the power to fundamentally change how factories operate and manage workload.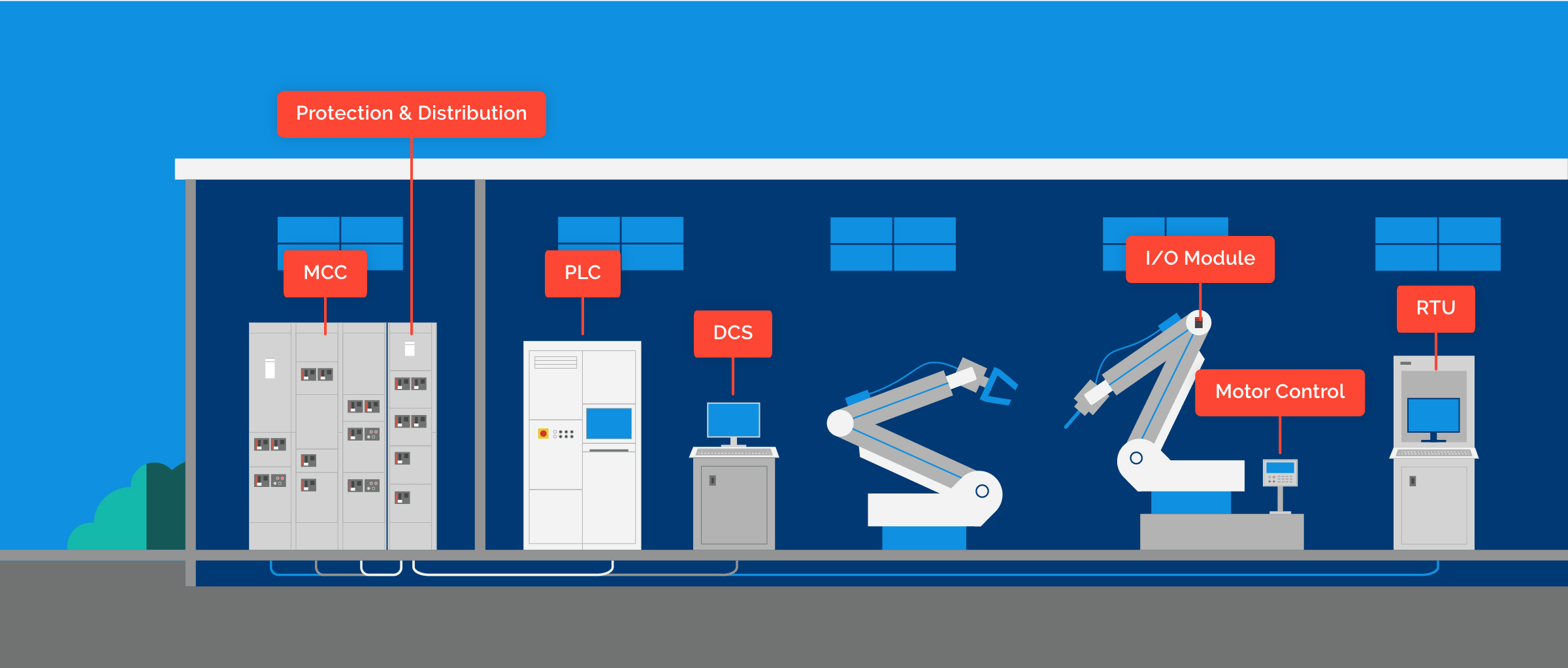 IMPACT:
Preventing
arc flashes
Arc flashes are a major safety concern in power distribution environments. In the US alone there are between 5-10 explosions per day. Each of those can be lethal for anyone within 10 feet.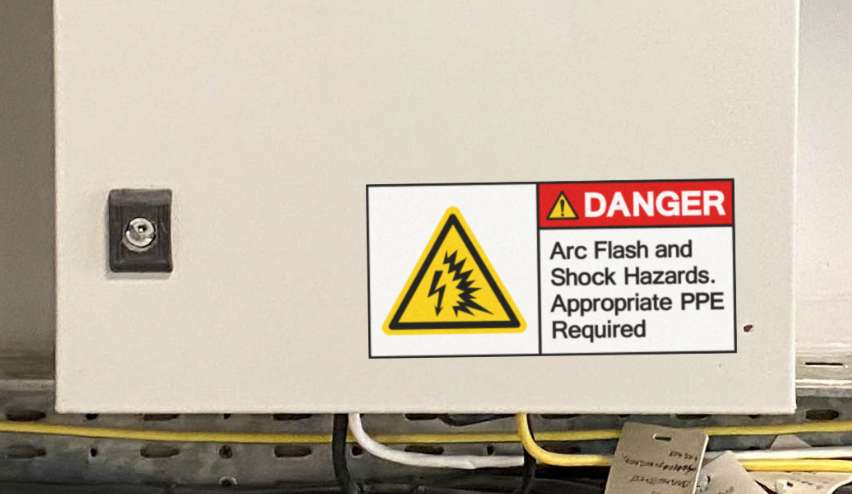 There is no arcing inherent with Ideal Switch technology. Which means that in one year, the Ideal Switch can prevent the hospitalization of 2,000 people in the US alone—and save $10K to $15M per injury.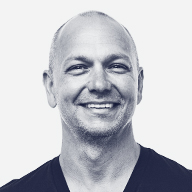 "As our world moves to the electrification and wireless of everything, Menlo Micro's deep innovation is already triggering massive cross-industry upheaval."